Celebrating East Park London's 60th Anniversary!
Golf Camps
Our Junior Golf camps offer a great way to learn the sport with fun, professional instruction for kids ages 8-16.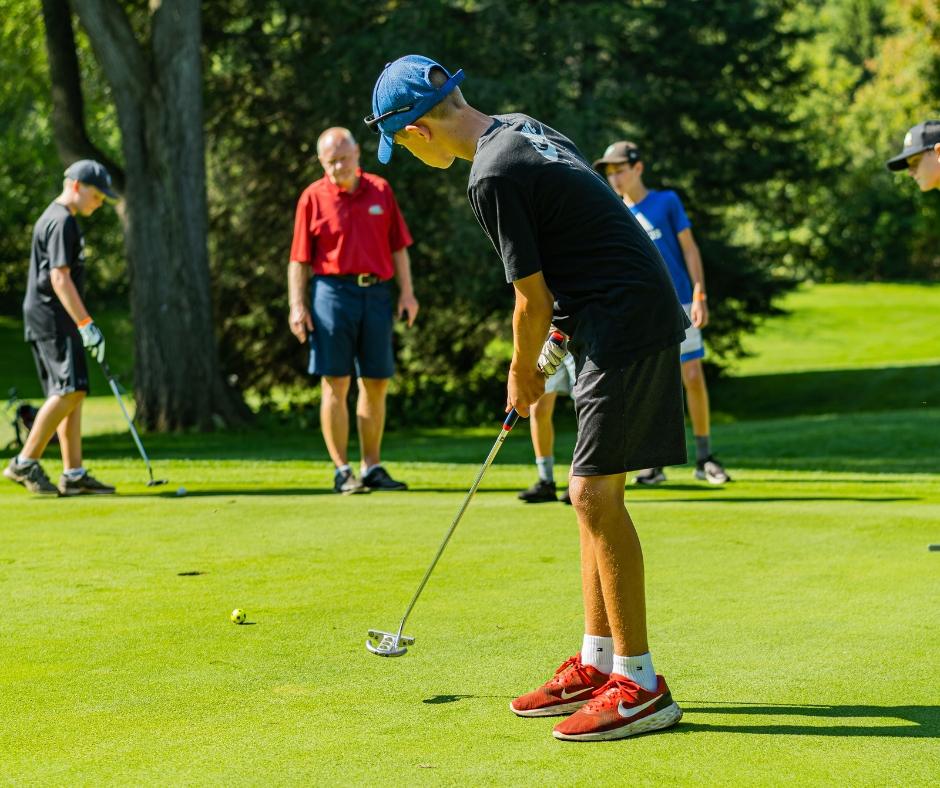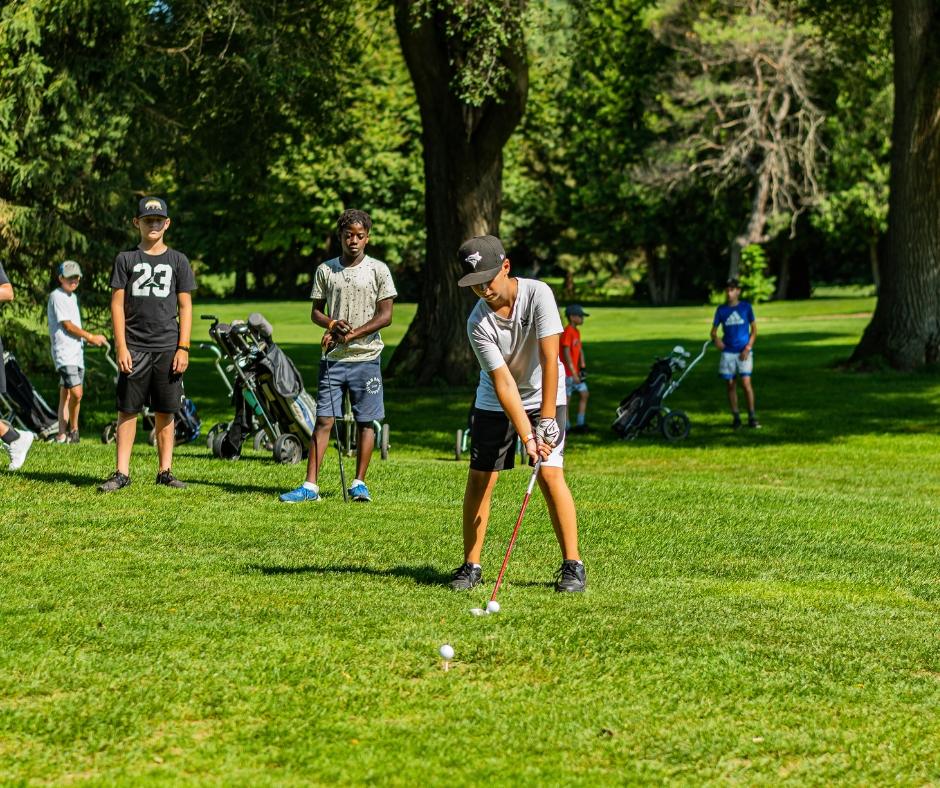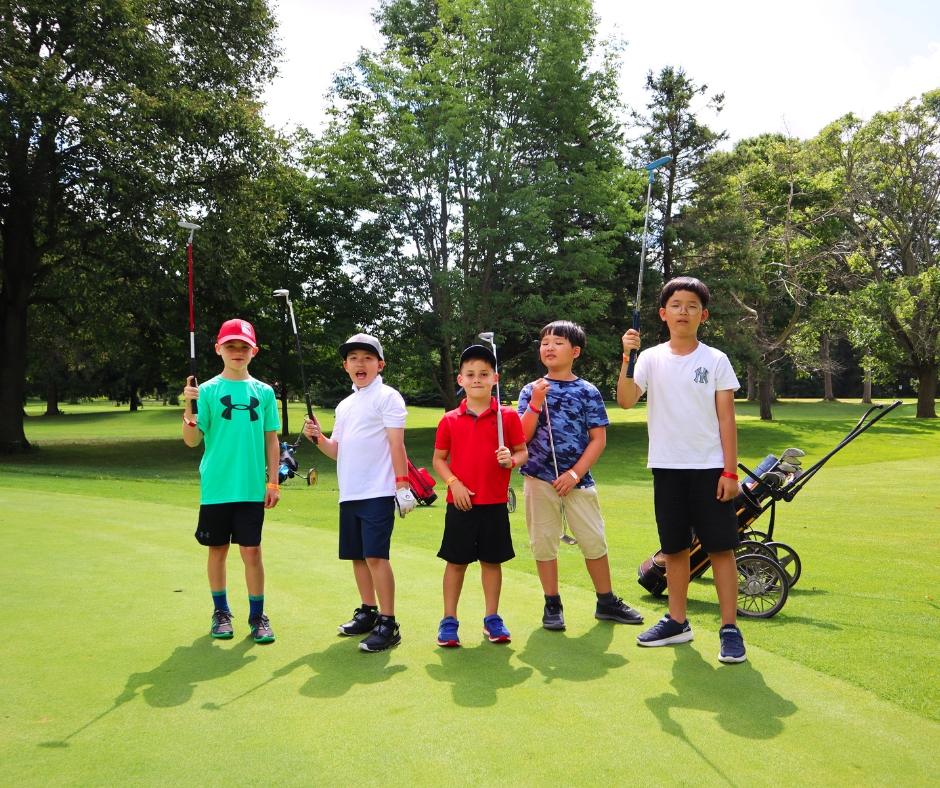 Level 1 – Introduction to Golf (Ages 8 – 14)
| TIME | Price |
| --- | --- |
| Full Day of Golf and Activities: 9:00 a.m. to 4:00 p.m. | $300.00 |
* All taxes are extra
The golf program runs for one week periods in July and August, Monday to Friday from 9:00 a.m. to 4:00 p.m.
This five day course comes with supervised instructions, lessons on rules of the game, limited on-course exposure and lots of great fun. Juniors are asked to bring their own clubs if possible as we can only supply a limited number.
The afternoon portion of camp comes with supervised games and activities (including scheduled sessions in the waterpark, mini-golf, batting cages, rock climbing and go-karts (weather dependant).
Level 1.5 – Full Day Intermediate Golf Program (Ages 10 – 16)
| TIME | Price |
| --- | --- |
| Full Day Intermediate Golf: 9:00 a.m. to 4:00 p.m. | $325.00 |
* All taxes are extra
The program caters to the more advanced golf camper looking for more on-course exposure than offered in Level 1. This course offers 2 afternoons a week for on-course play and the other 3 afternoons for supervised activities throughout the park.
Prerequisite – Level 1 program or previous golf experience. Approval of the Golf Professional is required and players must supply their own golf clubs.
Week Long Jr. Golf Membership
| TIME | Price |
| --- | --- |
| Unlimited golf for the week: any time M-F and with paying adult on weekend | $50.00 |
* All taxes are extra
This is not a camp per se, but includes an orientation followed by unlimited golf at East Park Monday through Friday and then Saturday and Sunday with an accompanying adult green fee. Ideal for the young golfer who just wants to play golf. Must be 12 years of age or older up to 17 years old. Please note – this does not include instruction beyond the orientation and is unsupervised.
Available weekly through July and August.
Camp Add-Ons
Meal Package
Early and Late Pickup
Camp Cancellation Policy
Explore Other East Park Camps